Overkligt. Drömmigt. Men nu är det check på den!
Hade på känn från start när The Steam Hotel öppnade sina portar för allmänheten att det skulle bli något extra i stan. Näst intill fullbokat hela tiden och marknadsföringen matas på. Well done! Mitt i detta har jag fått förtroendet att filma för denna underbara kund. Så mycket energi och glädje på en och samma plats. Professionellt och galet, lite som jag. Kanske därför vi klickade och nu samarbetar. Tack Steam!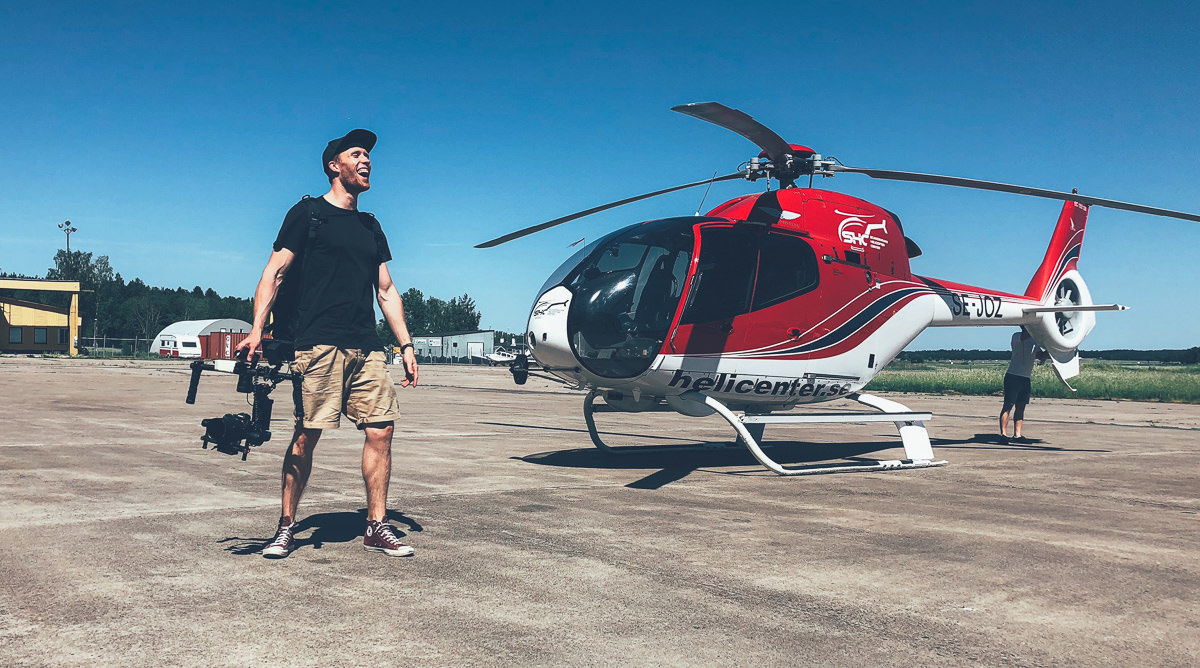 Att denna crazyness skulle "landa" i en helikopter precis utanför hotellet mitt på blanka dagen var smått oväntat och spännande. Först tänkte jag att jag inte behövdes där uppe, men fick åka med och filma lite blandade bilder till deras sommarfilm ni kan se här nedan. Glädjen som infann sig under hela turen och även efter gick knappt att ta på. Kändes inte för en sekund ovant. Som att jag trivdes som en fågel.
Tänkte även dela med mig av råmaterial här nedan (första 10 sek) när jag kände för att dingla lite med benen. Satt enbart fast i bältet där Rayhan (VD) fick hålla i min midja. Filmade först i 50 bilder/sekund men ändrade snabbt då helikoptern inte åkte så fort som jag tänkte. No need for slow motion here. Västerås är vackert från ovan. Har nu bott här i sex år och trivs fortfarande fint. Känns fint att ha ett stort nätverk här.
Tack till alla sköna personer, från Helicenter, Sjöevent och Västerås Fallskärmscenter (extra material inklippt) för grym leverans av events för min kund att erbjuda. Har filmat reklamfilmer och eventfilmer en hel del under 2018 med nya och sköna samarbeten på flera sätt. Ett par produktionsdagar kvar, bland annat på IKEA denna vecka. Mer om det senare tillsammans med ett släpp av filmen för PEAB Bostad med produktion nära mina hemtrakter, Nyköping. Njut av sommaren till max med äventyr mina vänner!
Att få genomföra en dröm ger en extra skjuts i motivationen. On to the next!